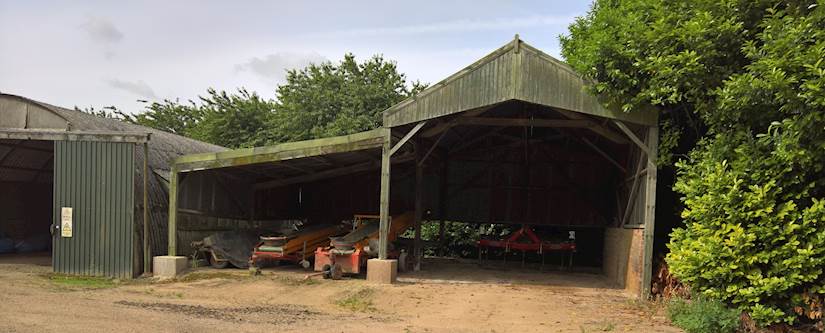 Barn Conversions: Local Planning Authorities are tightening up after recent High Court ruling
EPS does a fair number of jobs on sites where an agricultural building is being converted to a residential dwelling. A good client of ours recently remarked on some changes which are afoot on the back of a recent High Court judgement relating to Part 3 Class Q of the General Permitted Development Order (GPDO) 2015 and we thought it might be useful to spread the word…
The November 2016 case Hibbitt v. SSCLG [2016] EWHC 2853 (Admin) seems to have steered some local planning authorities to really tighten their approach on agricultural conversions although legal experts seem to consider this judgement just to re-confirm the wording of the GPDO. The case involved a steel framed building with a roof, open to elements on three sides and in this particular instance alterations were considered too extensive to be covered under the GDPO Class Q permitted development.
EPS has worked on several projects that have been approved in the past which have involved more extensive works than those of the High Court case but are now aware of at least one planning authority local to us taking a tighter view on this since last November's ruling. Our client, Maxey Grounds & Co have experienced this first hand: "We've had projects affected directly as a result of this ruling since November with councils tightening up if they feel the work proposed is consistent with a rebuild instead of a conversion. They are also asking for confirmation that the property is structurally capable of coping with a conversion. Councils are definitely taking note of this above ruling, and are looking more closely at such applications " says Fiona Hamer-Philip.
So if you're considering that barn conversion, it's probably a good time to look into it properly whilst the planning landscape may still be able to accommodate it. Our advice here, other than it seems a good idea to crack on before things get more difficult, is that you get any potential  contamination issues wrapped up at the outset to give your application the best chance of success. We're obviously happy to talk you through what those issues might be and how we can help resolve them.