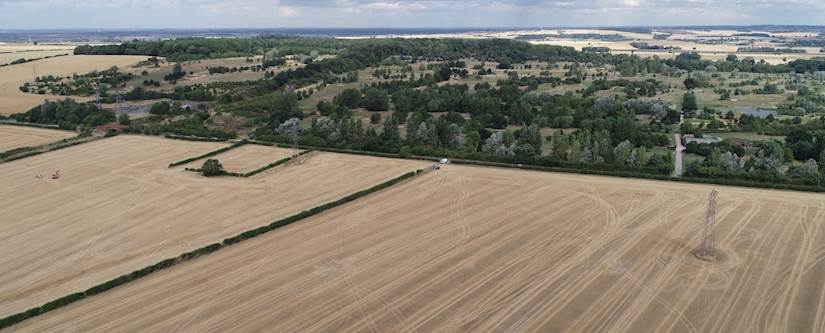 EPS DRONE – What's the buzz[ing noise] all about?
For the past 12 months or so EPS has been experimenting with the use of drones to enhance our service offering (added plus for the fun side of flying through the skies). Drones offer potential for a range of deliverables on geo-environmental projects whether that be tracking the progress of earthworks or just providing attractive aerial photos for marketing packs, after all, everything does look better from up high! This blog post is a brief run-down of how we're currently trialling our drone and keeping up to date with the mainstream adoption of drone technology in many different industries.
There are a wide range of deliverables that the drone can actually help create and in the future the possibilities are almost endless. However, whether any of these are of true value for our projects here at EPS remains to be seen. For the time being, we are focussing on the following areas:
High quality aerial imagery: both stitched aerial photos (orthomosaic images) encompassing the entirety of a site as well as individual photos focussing on areas of interest.
Elevation data and elevation models

 

can also be generated through data collected by the drone and EPS are particularly keen to explore this capability in tandem with our well established

 

flood risk assessments (FRA's) and drainage capabilities.
For our architects and BIM experienced friends we're also offering

 

3D models

 

which can help in design elements and can focus on structures, terrain or other features such as slopes or stockpiles, for example to estimate volumes to supplement

 

materials management plans (MMP's).
All of this data can be provided in various formats depending on the needs of the client so if you need any further information on this, please do get in touch. As we said earlier, we're trialling the usefulness of this technology and will soon be reporting back on how it's working for us and our clients on projects.
We hold the correct permissions and insurance for the legal use of our drone according to the relevant UK legislation. As a number of practical factors can influence the success of our drone surveys we'd love to hear from you with any questions or further information should you require it. The person to contact on all drone related queries is Tom Androsiuk.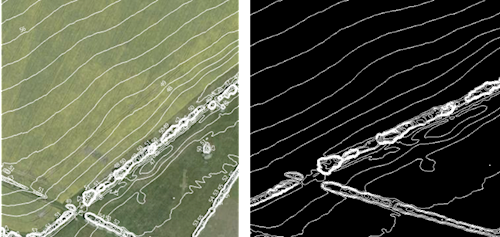 Example showing topographic contours at 1m intervals through a site (as viewed through QGIS).

Example 3D model of EPS' office (can be viewed and manipulated via online 3D model viewer or via 3rd party software).