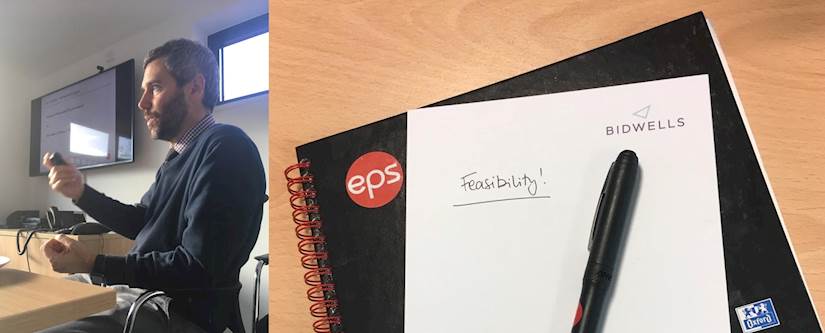 Estimating the length of a piece of string - EPS client seminars 2018
Yesterday the sun was out and we kicked off our 2018 client seminars with Bidwells, covering feasibility and specifically the drivers behind remediation and the advantages that can be gained through different strategies. Or 'Estimating the length of a piece of string' as it might more appropriately be called!
The aim of these seminars is to build understanding on some of the more complex geotechnical or environmental issues they might face on projects to help them and their clients identify constraints and importantly, opportunities. When we say 'talks' we mean more of an informal seminar vibe and we're happy to open the floor for whatever concerns you most. Obviously we'll cover some of the preliminary stuff but in order for you to benefit the most we think that it can't be too structured.
We've had some great feedback for our past seminars and wanted to share the love. It wouldn't cost you anything, just an hour or so of your staff's time. Well, maybe some biscuits. Or cake. We do like cake!
If you think this would be of interest, get in touch and we can figure out a topic that is relevant to you. Just drop us an email at hello@epstrategies.co.uk and we will call you back to discuss the potential.