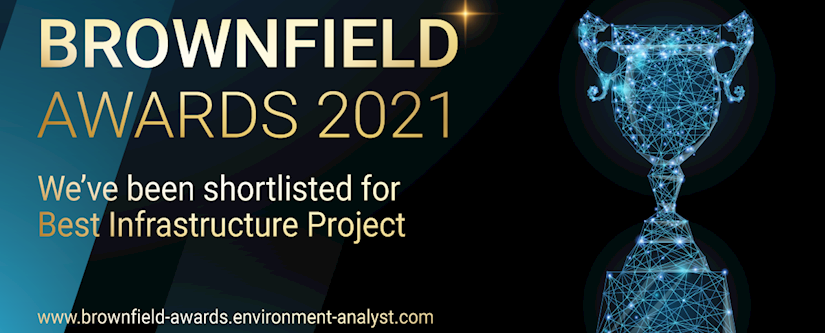 EPS Shortlisted for Brownfield Awards 2021
EPS has been shortlisted for the 2021 Brownfield Awards in both the Best Infrastructure Project and the Best Young Brownfield Professional categories.
The EPS project submitted for the Best Infrastructure Project category is one we've been working on since 2018 with a national retailer in the UK to understand and manage fuel storage at their depots and stores across the UK. The objective was to provide a meaningful management tool for the client, which could be understood by non-technical upper management to quantify the environmental liability, understand the risks and to make business decisions. EPS created a risk management tool – or what we call Risk Ranking – which combined an 'infrastructure risk' score, a site management and an 'environmental risk' to highlight those sites that should be prioritised in training, maintenance, and/or upgrades.
This proactive approach to fuel infrastructure management provides not only benefits to our client's business protecting it from unexpected / unbudgeted clean-up costs and reputational damage but also provides benefits to the wider environment, protecting groundwater and surface water resources from unexpected fuel releases as well as protecting the neighbouring residents from fuel migrating beneath their properties. To read the full project description, head over to the project site.
For the Best Young Brownfield Professional award we put forward our very own Lee Anderson who has gone from starting out as a graduate geo-environmental consultant back in 2017 to relocating to set up our Leeds office in 2019. At the same time Lee has taken on internal specialist roles within EPS on technical topics such as MMPs, DoW:CoP, and Coal Mining Risk Assessment, and he is fast becoming a regular on the Leeds construction and environmental consultancy networking scenes.
The awards will take place virtually in October and the full details of all the categories and shortlisted projects can be found on the Brownfield Awards Shortlist page just over here.