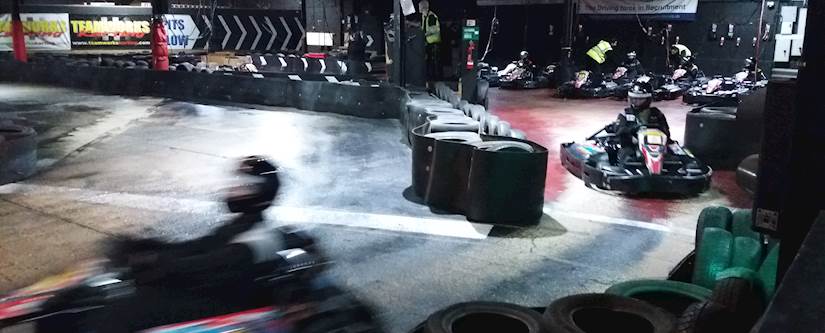 Impatient Virtue wins EPS Grand Prix 2019
Dramatic scenes befell the EPS 12-round miniature Grand Prix held last Thursday. From the outset the drivers were feeling the pressure of having to endure 9000 seconds of wheel to wheel racing over 5 heats. This pressure proved too much for some with the youngest (looking) driver struggling to dress himself without the assistance of his competitors who kindly helped him fit into his child sized overalls.
Minor setbacks befell one driver on the formation lap as the pit lane was mistaken for a tight corner of the track. Luckily, the electrics were well insulated and no fuel was stored in the pit lanes so there was no fiery explosion, not until the rage of one EPS director came to the forefront of the opening heats of the races. The no-contact rule was misheard by this director who believed that warnings for bumping other racers was not a sufficient enough incentive to not tactically try and overtake in order to reach the final Grand Prix and appear superior to their more composed and calm employees. Such actions led to one driver's throttle pedal malfunctioning - a limited research and development budget could have potentially avoided this mishap and not put the lives of the marshals in danger.
The worst crashes of the day led to yellow flags in all sectors as a driver managed to wedge themselves into the tire wall during a poorly executed manoeuvre around one of the first hairpins. Many drivers lost out on the opportunity to gain valuable places during this crucial stage of the race.
The final Grand Prix started out with more action than the average GoPro with the front row of the grid taken up by a driver so methodical and consistent that they won all of their prior races and by a driver who was on the edge of feeling victory for the first time in their career. On the second row of the grid going into the final it was literally all to race for as two directors were overheard betting their stakes in EPS on the outcome of the race, the more aggressive of the two directors tried to gain an advantage by moving beyond his grid box however his childish attempts were caught by the race marshals. The tricky hairpin at turn 3 had the potential to end the competitive director who crashed out and dropped a position on the first lap. The remainder of the final was uneventful but nonetheless dramatic with the driver in 1st place gaining an advantage of almost an entire lap over the 2nd and 3rd place drivers. The battle however was well and truly on for 2nd place for the final laps of the race however a defensive driving style and some strategically uttered swearwords were enough to allow for the 2nd place to be retained.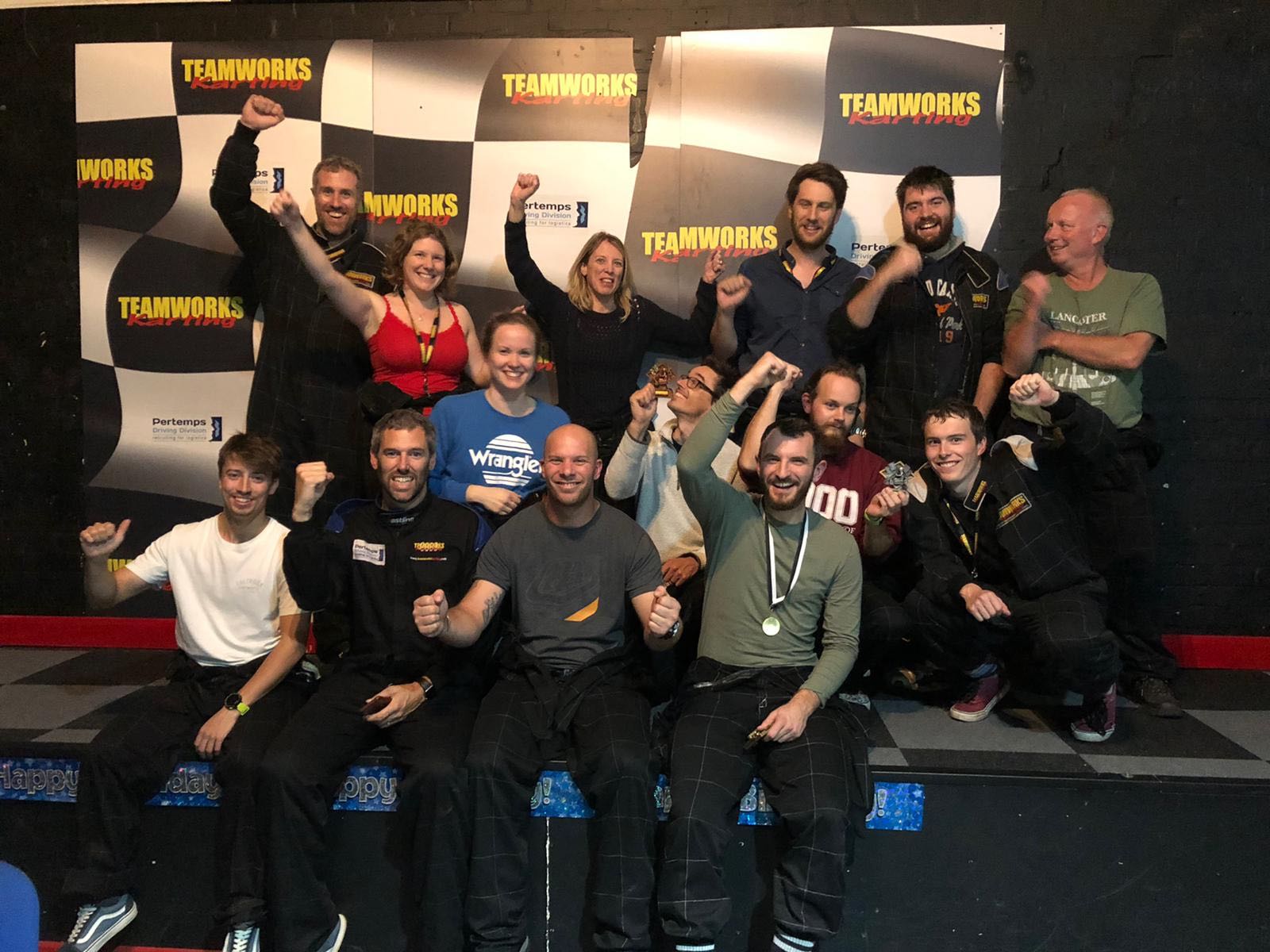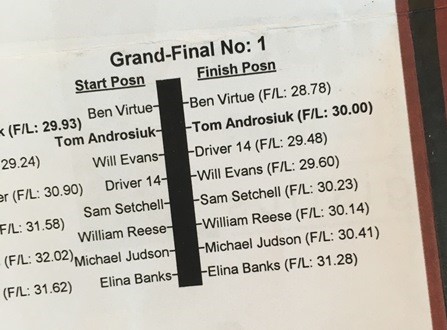 Race report courtesy of Tom.
Special credit to Will R who made it all happen!