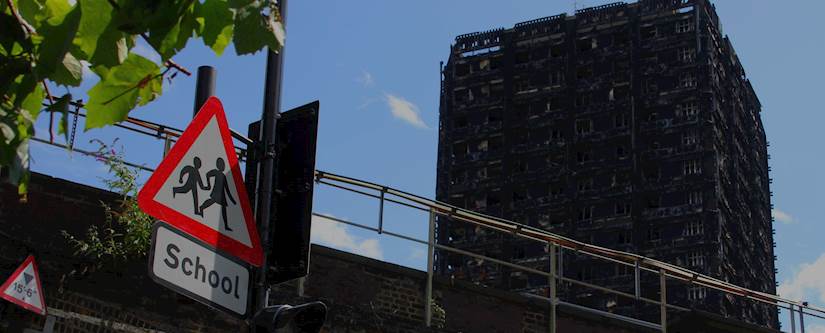 EPS to provide independent advice on contamination to Grenfell Community
Recently EPS' Associate Director, Marcus Bell, has been appointed by the Lancaster West Residents Association (LWRA) as their independent advisor for the ongoing contamination assessment being undertaken in the area following the fire in 2017.
The site investigations are being carried out by AECOM on behalf of the Government's Multi-Agency Partnership and the Royal Borough of Kensington and Chelsea. The works are overseen by the Science Advisory Group chaired by the Government's Chief Scientific Adviser. Dr Paul Nathanial is reviewing AECOM's work as the independent Suitably Qualified Person (SQP) under the National Quality Mark Scheme.
LWRA requested support of a SQP as the residents felt they would benefit from advice from a qualified person outside of the investigative process. The role is needed to provide clear, understandable and independent advice on the design and execution of the next phase of investigation to the community and on the subsequent findings and conclusions.
The level of investigation, its complexity, and the nature of the incident is largely without precedent in the UK, so Marcus was keen to get involved. He felt that his experience as both consultant and public health regulator, particularly involving the investigation of land contaminated by smoke from a major fire in the past would equip him well in providing this role for the residents.